DateID

People search for online dating connections all the time. Making it easier, more powerful and safer for all is our goal. Its not just about providing powerful tools to vet potential dates however, but also cultivating a space where users feel safe and know that the information contained with our virtual walls is up to date and highly accurate.
If you're like 95% of online daters, you google your dates before meeting in person. DateID automates the process, giving you everything you can find on your own, and much more, all in one place. Save time, stay safe and land more good first dates. Your cyber-stalking stops here.
UX Review
Review our current wireframes and make any recommendations for things you see might need a change before we dive into visual product design.
The existing user experience had a clean plan but it seemed that a lot of dialogs were being thrown into modal boxes and popups. I wanted to come up with a way to interact with the user but keep them on the foundation of the pages wherever possible. Additionally, I wanted to add more gamification to the profile creation and population process to get users involved early and find it fun to explore and populate profiles organically.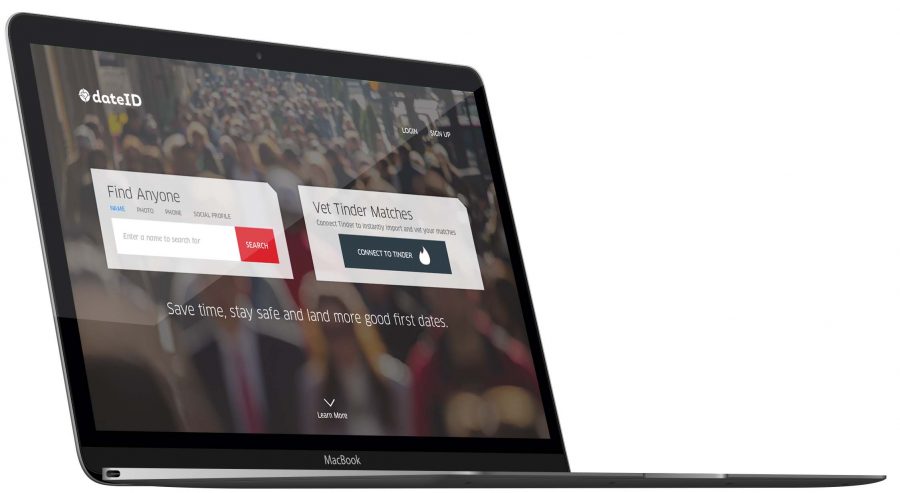 Home Page Design
With the design of the home page for DateID, I wanted to carry over the elements from the application while introducing some additional creative styles that we could use in marketing and promotional endeavors. Being both a UI designer as well as UX always pushes me to create innovations and new approaches in my experiences. I love stumbling upon a new technology or approach to display and grafting it into my designs. With DateID, we were able to explore some unique shapes and animated hover states. This keeps the page fun to play with as well as engaging to view without over cluttering it with cliché bells and whistles.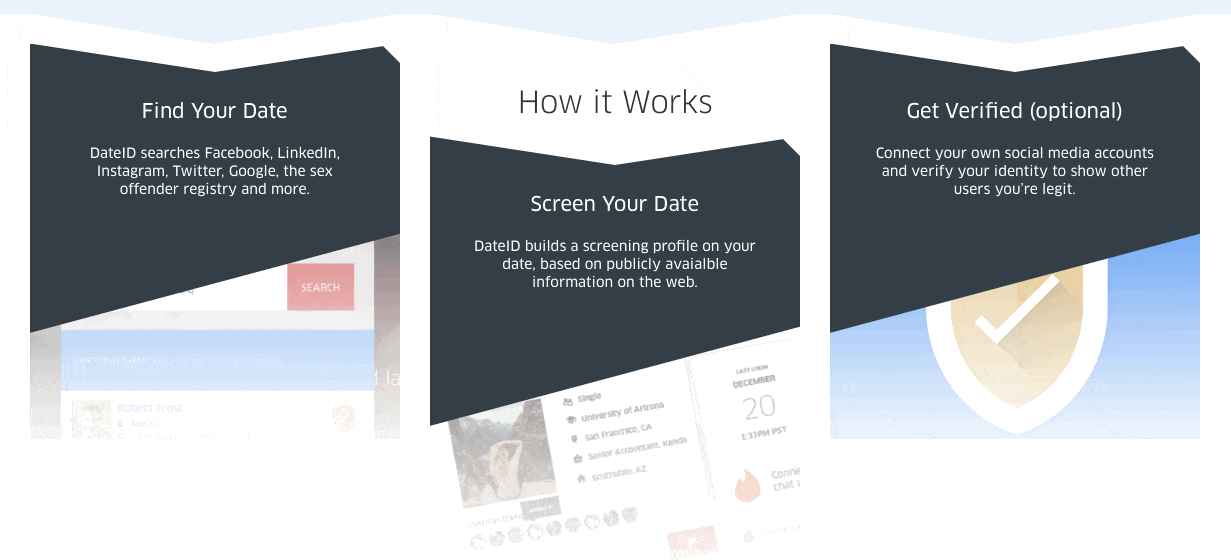 Product Design
For DateID, the product design goal was to be minimal and fast loading. A major consideration was in page load time as there are a lot of image loading and backend API calls being made so the ask was to have an ultra clean and easy to use interface with as much speed as design could handle while being fresh n look and feel.
The interfaces were designed to be intuitive and powerful without cluttering up the page with too many functions. As mentioned earlier, the original wireframes were focused on hiding a lot of functions behind popups and modals however with the projected usage of this application being highly mobile, I decided to work hard to eliminate as much modal actions as possible while still retaining as much functionality as possible without having to navigate the user off to deeper subpages. A modern and clean typeface was chosen to allow for multiple weights and styles along with a rich visual language to match.
We explored several somewhat unique navigation styles to allow for lots of flexibility in design and functional options. We spent quite a lot of time testing with focus groups and users to align with the most common denominators of design and layout with a solid focus on responsive design.
Overall, I am very satisfied with where this interface ended up and excited to  see how it fares in real life. Current MVP development is in progress and the product is shaping up well.