Ratchet & Clank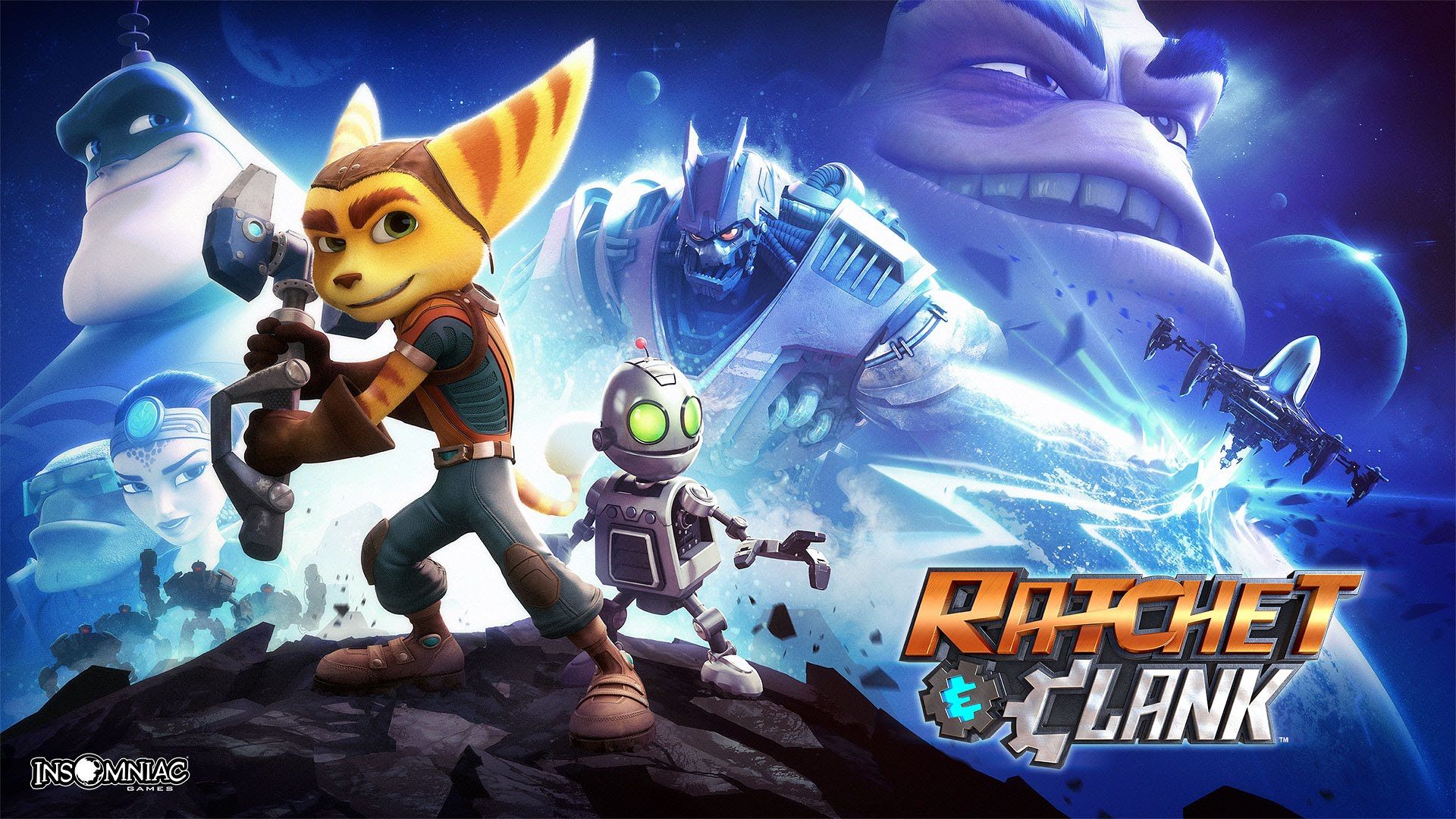 No, I didn't make the game or even work on any part of it but I sure would love to say that I did. This is a blog post about Ratchet & Clank.
I'm a gamer. I wouldn't call myself a hardcore gamer, but I don't like the term "Casual Gamer" either, so I'll just go with "gamer" as I like video games. All kinds of them. I tend to spend the majority of my playing time though on games that don't require serious finger dexterity and stellar hand-eye coordination. Now, don't get me wrong, I do play & appreciate your Destiny, Call of Duty, Fallout, Battlefield, Assassin's Creed and the like but there's a couple higher priorities in my life that don't allow for the amount of time these games require. So, I find myself playing games that are fun, semi-challenging, don't require thousands of hours and offer frequent save points.
Enter Ratchet & Clank by Insomniac Games
I have played nearly every version of this game and loved every single one down to the tiniest detail. The creativity, storyline, characters, graphics & gameplay are just right on point with my mojo. From the basic Combustor to the mighty Heavy Bouncer, the weapons alone are just downright fun.
Take the "Sheepinator" gadget, for example, that turns your enemies into harmless sheep that instantly start wandering around, grazing and bleating after being shot, making them an easy one hit target. I mean genius, right?
There's not much else that winds me down from a busy day designing, thinking, fighting with user experience conundrums  and what-not than a good round of Ratchet & Clank.
"Wait, You posted this on your personal portfolio website, I don't get your thoughts behind that."
Well, apart from everyday experiences, people you interact with and life in general providing conscious and sub-conscious direction to a designer's character and personal style, I appreciate this most recent rendition of R&C for many of it's beautifully thought out design features as well. Also, this is my site, I can do what I like :).
Okay, back to design. The interfaces intrigue me in this game. There's nothing that I would deem revolutionary really, but the one interface that stands out to me as nice is the weapon upgrade interface.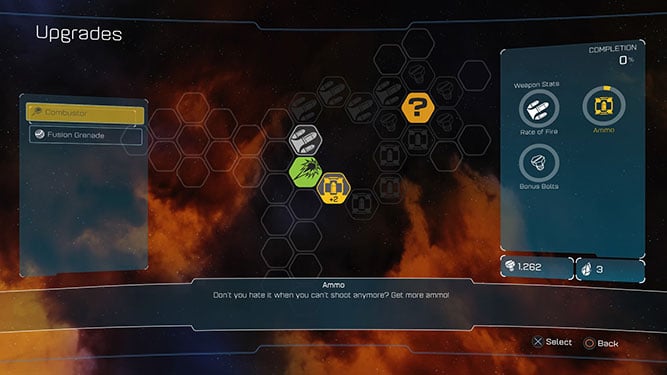 It's very easy to understand what upgrades are available to you as well as how you can select which ones to add. By surrounding secret sections, you can unlock special features and upgrades to your items. I think it's an interesting way to address add-ons to something in a game.
Then there's the trespasser lock system. This system is triggered by attaching a gadget called The Trespasser to a lock and solving a little puzzle of rotating rings and lasers to unlock a door.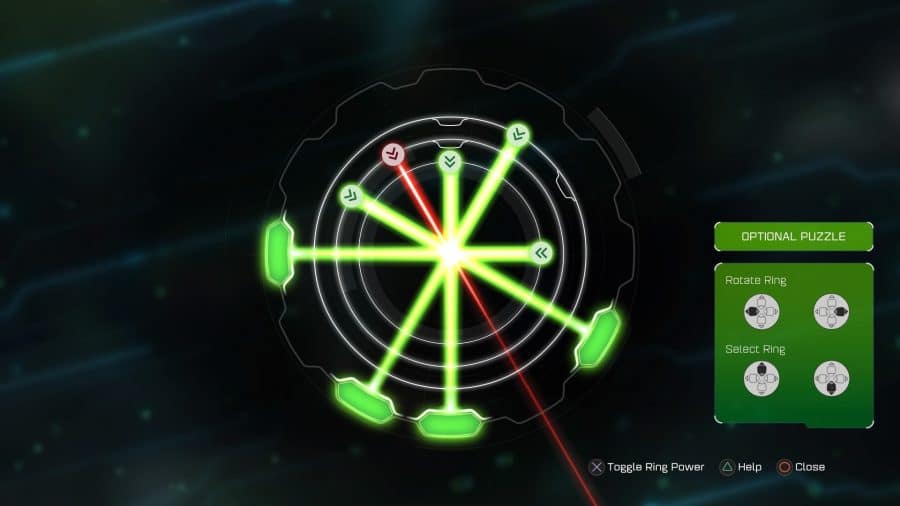 There are lasers and blocking sections located on each ring and the goal is to rotate each into just the right configuration to light up all the sensors.In summary
Experiences truly do direct our sense of design. In my case, the experience of playing a video game like R&C not only relaxes me but re-envigorates my brain. Heck, I even get some interface design ideas out of it too. I mention all this because I believe it is utterly important to get out and experience new things, and not just certain types of things, but lots of varieties of experiences. New experiences are the spice of life and will not only make you a better designer (or whatever it is you do) but quite possibly an all around better person. You may not be the gaming type or particularly appreciate the same things I do, but I encourage you to try something new every day. It will most definitely keep you on your toes and always provide a fresh perspective to life. It's these little "spices of life" that in turn keep you grounded and full of energy. It doesn't have to be epic either. Something as simple as driving a different way to work or trying a new jam on your toast, done over time can have life-long positive outcomes on you.
I read a study one time about creative people and how they seem to be "just wired" to change things up from time to time out of a sheer sub-conscious defiance against boredom. This trait, while may come natural to these so-called "creatives", doesn't necessarily need to exist only in them. With a little intention and small amount of effort, defiance against the doldrums can become a habit for anyone. Practicing a little each day by doing something unique will help keep your life fun & full of spice. I challenge you to try it. I think you'll like it!
Keep things spicy, my friends.